Speed Bumps vs Speed Humps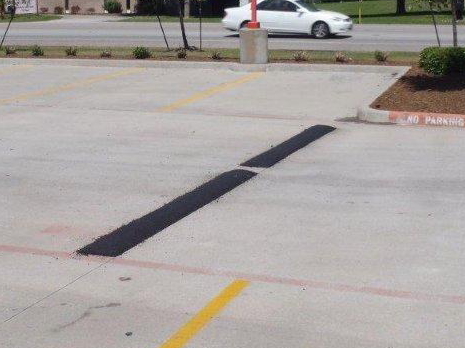 Figuring out the difference between Speed Bumps and Speed Humps can certainly get confusing. Often we get questions about the differences as people are usually unsure of what these are, and where they should be using them. It's important to understand what options are available and where they can be installed in order to provide a safe and effective solution for your community or business.
The Speed Bump and the Speed Hump are both designed to address the problem of speeding. However, there are choices between the different options and they depend on 2 basic criteria:
One is the type of facility in which the item is going to be installed and the other is how aggressively you need to hinder the speeding problem.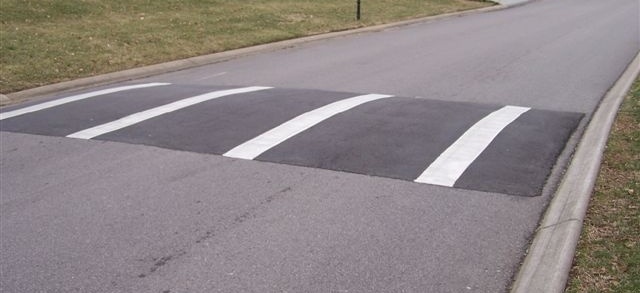 Speed Bumps are typically 24 ft. long x 12 inches wide x 2 1/2 inches high. Speed Bumps reduce speeds to 2 – 5 mph.They are usually used in parking facilities and in some residential locations These are more aggressive and can dramatically slow down the drive-through traffic. They are often used in high pedestrian areas such as shopping centers, school zones, neighborhood intersections, parking facilities or multi-family properties. They are perfect over freshly coated asphalt paving.
Speed Humps typically are 24″ long x 12 ft wide x 6 inches high. Speed Humps reduce speeds to 10 – 15 mph. They are the least aggressive traffic control product. They are designed to reduce speed, however, they will still maintain a continuous traffic flow. These are used in school parking lots and crossings, playground areas, hospitals, airports, and parking facilities.
One more option would be Manufactured Bumps. However, these are more costly, require more maintaining and many times do not stay in place. The more reliable bumps/humps are made with either asphalt or concrete and require little maintenance.